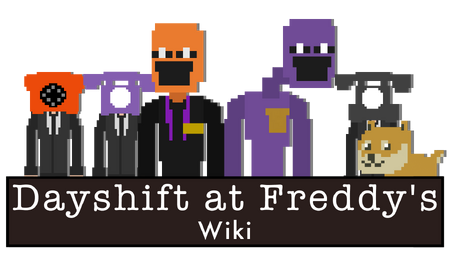 Welcome to the collaborative, informative Wiki about the indie episodic game series of Dayshift at Freddy's! Read at your own risk, therefore the Wiki may contain spoilers!
We are currently maintaining 77 articles and 443 files since the wiki was created. Anyone is free to edit, so we're counting on you to help!
Today's date is September 21, 2018.